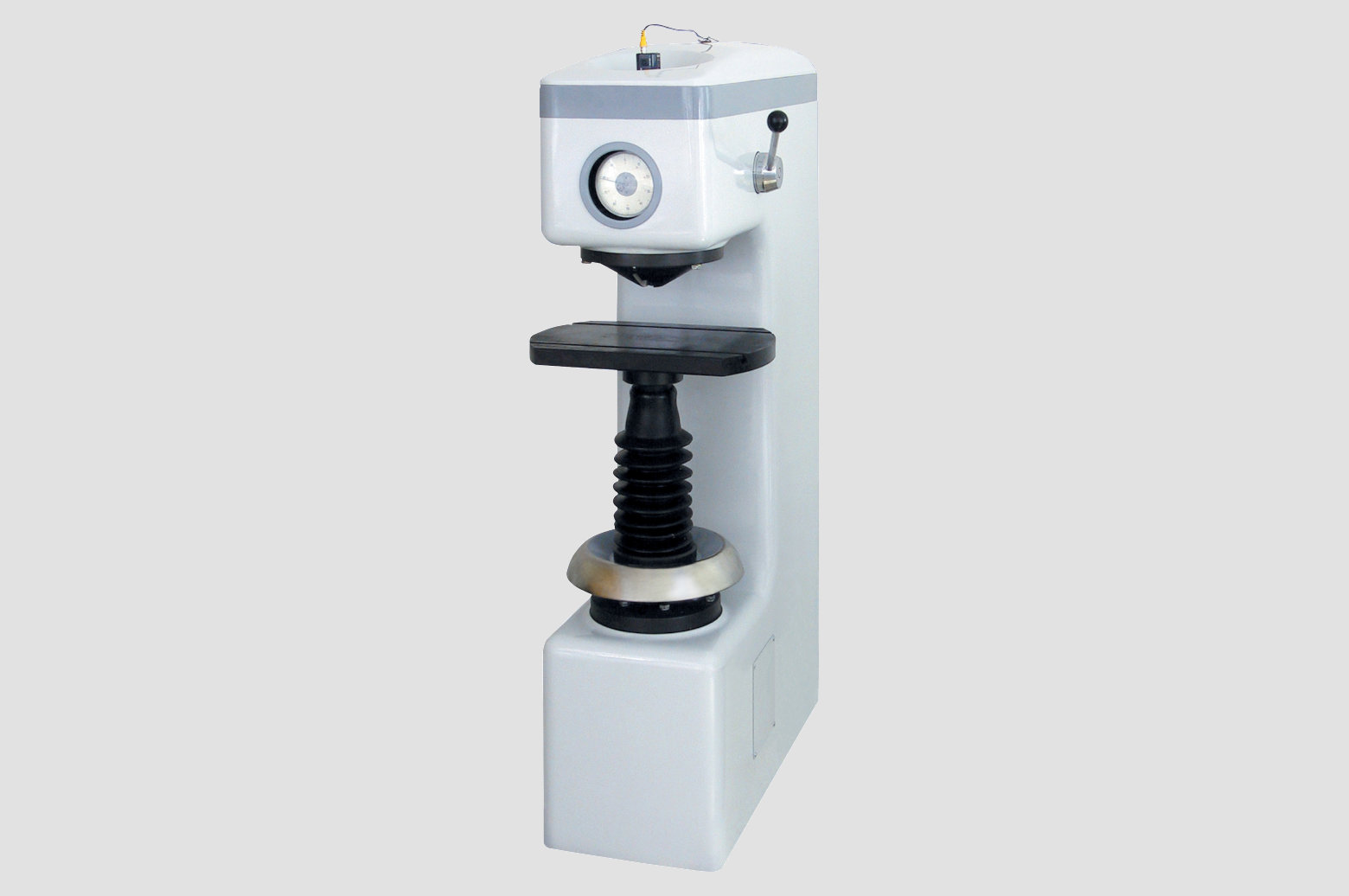 Brinell HPO-3000K/AQ
Camera hardness tester for testing hardness of metals with the Brinell method (according to STN EN ISO 6506).
The hardness HPO-3000K/AQ consists of cast-iron frame in which the drive unit /gear pump with oil container an motor/ is placed by the mechanics for control of loading piston, work piston with the table. The scaning of impression is made by sensitive CCD camera with high resolution, necessary for exact processing of measured results. An image evaluation and consequent processing of measurings is made by PC connected with camera by special interface. System works under the operating system Windows.
General description of software
It is new software for collection and statistical data evaluation of hardness testers, which works according to the method Brinell and Vickers. This product completely uses network and provides an automatic data export on SQL server to their further processing, so the results of measuring are accessible even for other users in case of need.
Characteristics of software
Profesionally designed library of test methods
Measuring and evaluation of puncture by means of CCD camera
Return modification of examination
Statistical function
Automatic data transmission in network
Analyse and processing of measured data, etc.
Tech­n­ical data
Meas­ur­ing
measuring range: max. 29,430 N
measuring ball: ∅ 10 mm, ∅ 5 mm
load: 4,900 N, 7,360 N, 9,810 N, 29,430 N
Work­ing parameters
electric connection: 3 x 240/400 V, 50 Hz
oil filling: 5 l - hydraulic oil K8
Size, weight
device dimensions: 1450 mm x 800 mm x 300 mm
dimensions of working table: 400 mm x 260 mm
weight: 740 kg
Vari­ant, colour
device variant: cast-ivory stand
colour: ivory in combination with grey