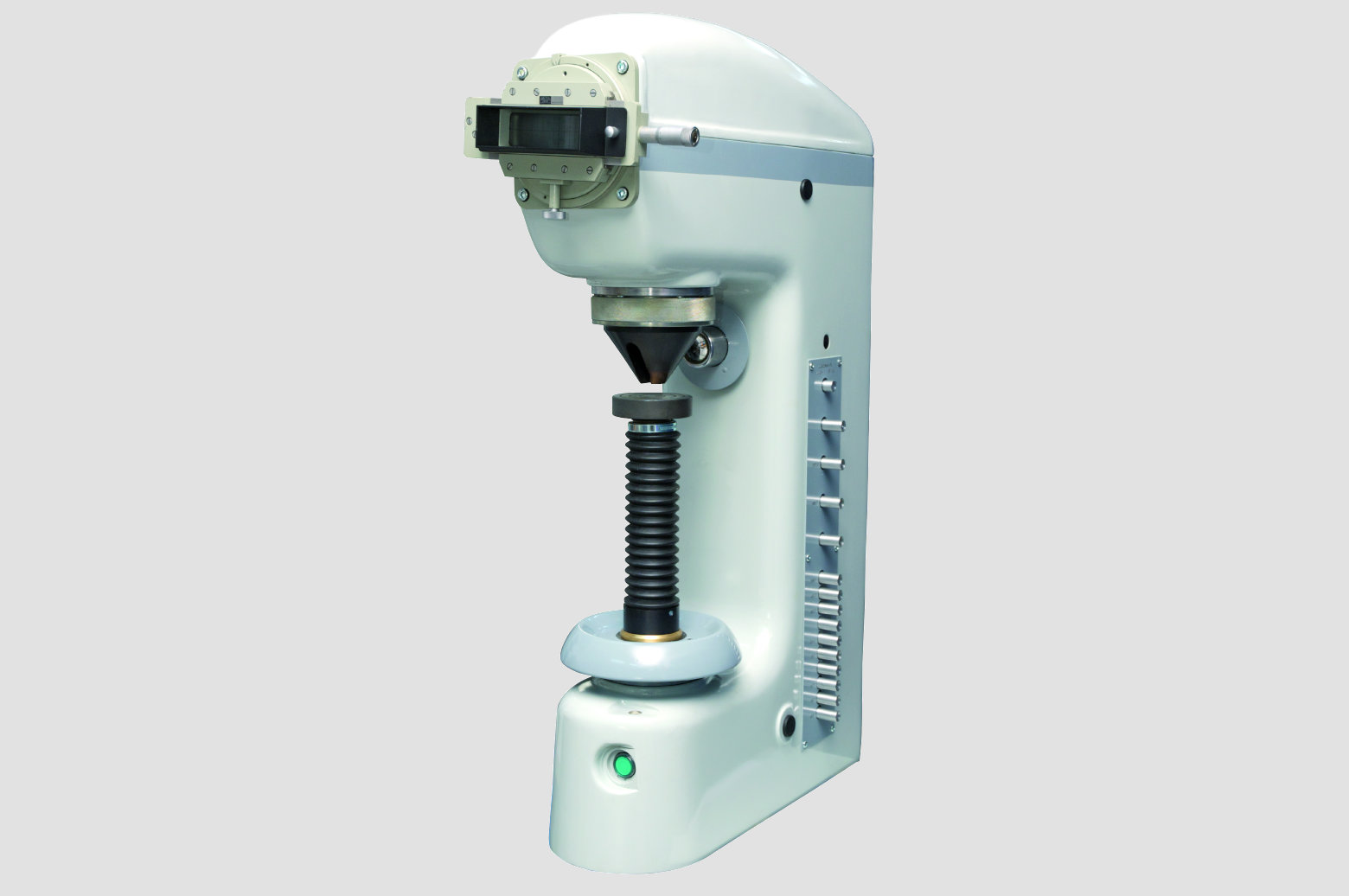 HPO-250/AQ
Hardness tester for testing hardness of metals with the Vickers method (according to STN EN ISO 6507) and the Brinell method (according to EN ISO 6506).
The hardness tester Vickers-Brinell HPO-250/AQ is designed for hardness measuring of materials in workshop spaces.
It serves to measure the material hardness with the method Vickers (HV5 - HV120) and the method Brinell with the use of ball ø 2.5 mm, ø 5 mm.
After pressing the measuring button, the objective will automatically turn with the impression ball and after finishing the measuring cycle it will automatically return to its starting position, with the created impression appearing on visual field of the focusing screen.
Tech­n­ical data
Meas­ur­ing
measuring range: max. 2452.5 N
measuring ball: ∅ 5 mm, ∅ 2.5 mm, ∅ 1 mm
diamond measuring: Vickers diamond, apical angle sides 136°
max. height of measured component: 220 mm
Size, weight
set height: 970 mm
base l x w: 550 mm x 200 mm
max. diameter of working table: 300 mm
weight: 130 kg
Vari­ant, colour
device variant: cast-iron stand
colour: ivory in combination with grey
The basic outfit
1 pcs hardness testing plates for HV
1 pcs hardness testing plates for HBW
1 pcs VICKERS diamond
1 pcs ball holder BRINELL
1 pcs ball ø 2.5 mm
1 pcs supporting desk ø 100 mm
1 pcs prism table