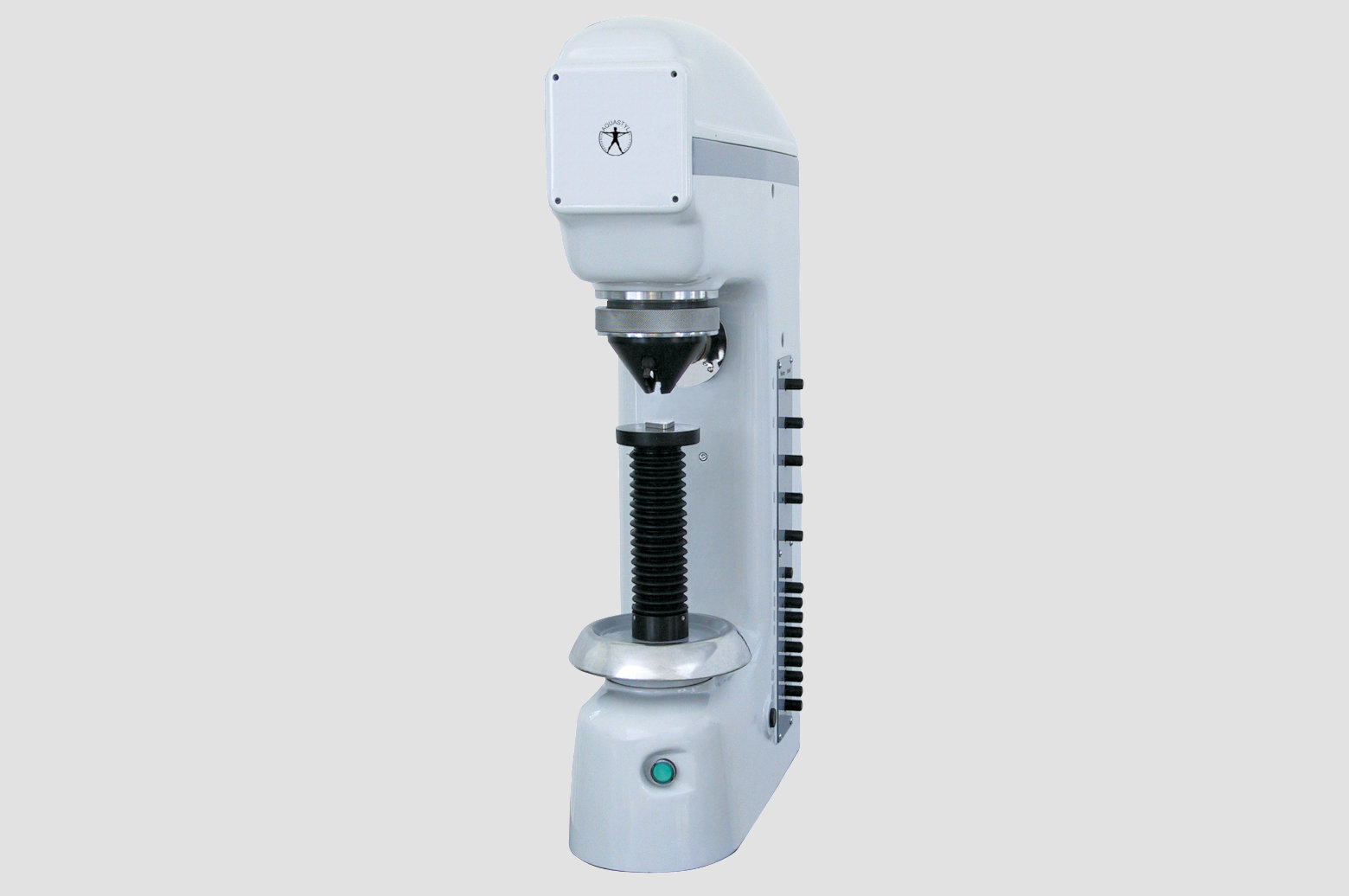 HPO-250K/AQ
Camera hardness tester for testing hardness of metals with the Vickers method (according to STN EN ISO 6507) and the Brinell method (according to EN ISO 6506).
The hardness tester Brinell-Vickers HPO-250K/AQ serves to measure with the method VICKERS (HV5 - HV120) and with the method BRINELL (HBW2.5/15.625 - HBW5/250). The measuring process is in automatic mode, activation is from PC. Scaning of impressions is performed by sensitive CCD camera with high resolution, necessary for exact processing of measured results. The camera is connected with PC. The hardness tester HPO-250K/AQ works under the operating system Windows.
General description of software
A new software for collection and statistical data evaluation of hardness tester is used, which works according to the method Brinell-Vickers. This product completely uses the net LabNET and provides an automatic export of data on SQL server to their further processing.
The database SQL is accessible even in network environment, so the results of measuring are accessible for other users in case of need.
Characteristics of software
the selection of test method with caution on exchange of impression ball and objectiv
measuring and evaluation of puncture by means of CCD camera
return modification of examination
statistical function
automatic data transmission in network
analyse and processing of measured data
print of certificates in chosen language
accomplishment of measuring from PC
Tech­n­ical data
Meas­ur­ing
measuring range: max. 2452.5 N
measuring ball: ∅ 5 mm, ∅ 2.5 mm, ∅ 1 mm
diamond measuring: Vickers diamond, apical angle sides 136°
Size, weight
set height: 970 mm
base l x w: 550 mm x 200 mm
max. diameter of working table: 300 mm
max. height of measured component: 220 mm
weight: 130 kg
Vari­ant, colour
device variant: cast-iron stand
colour: ivory in combination with grey
The basic outfit
1 pcs hardness testing plates for HV
1 pcs hardness testing plates for HBW
1 pcs VICKERS diamond
1 pcs ball holder BRINELL
1 pcs ball ø 2.5 mm
1 pcs supporting desk ø 100 mm
1 pcs prism table