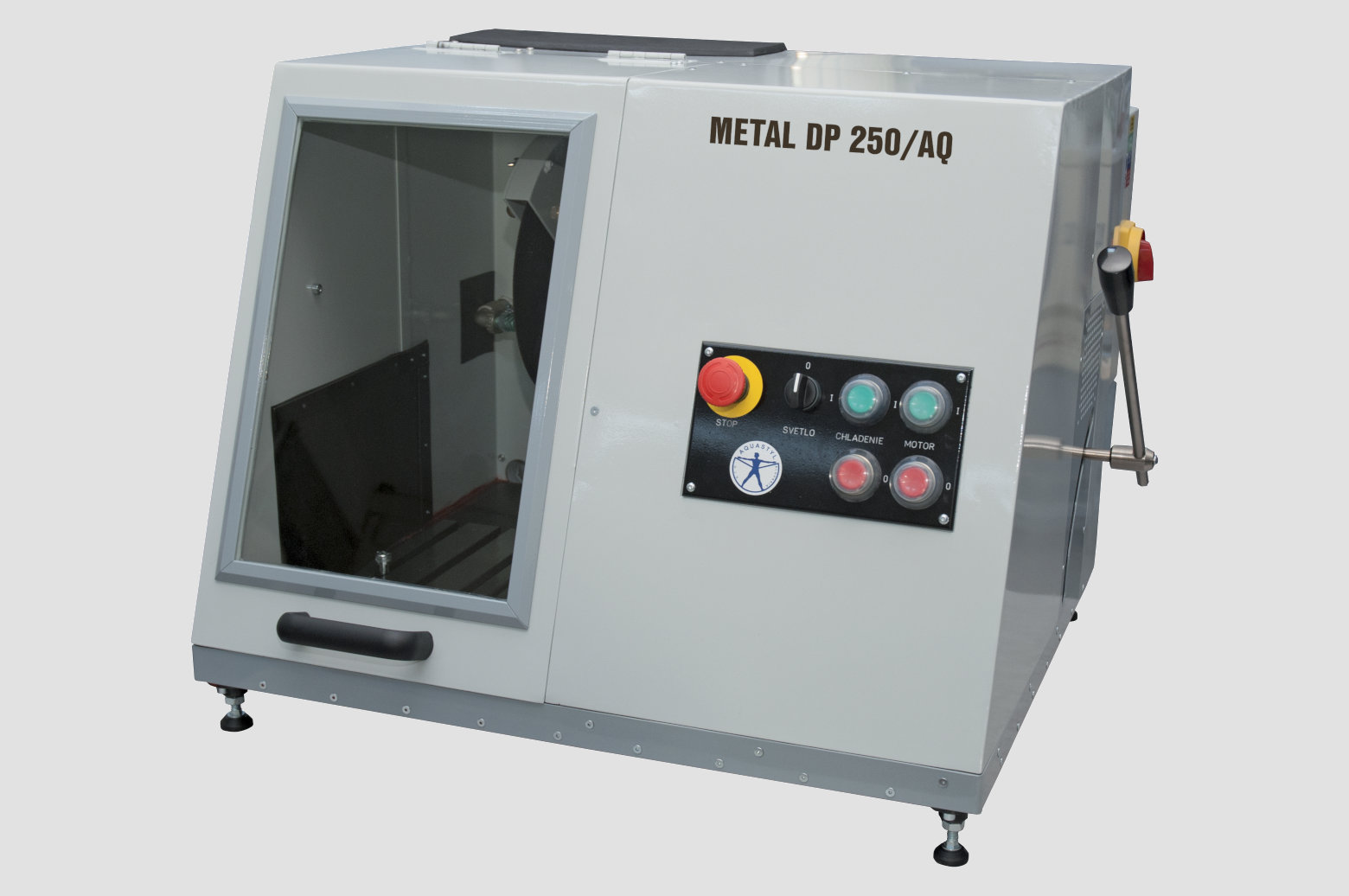 Compact cutter working wet in the desk version. The diameter of cutting discs is up to 250 mm which allows to divide material up to diameter 95 mm.
Adequately dimensioned 3-phase motor and recirculating cooling supplied as standard ensure a very short cutting time and high cutting quality without affecting the material in the separation plane.
Whole cutting process is able to check through unbreakable glass window in the front of the waterproof protective cover of workspace. Large workspace is illuminated. The cover of work area with the safety switch eliminates an accident at work and reduces noise while is cutting.
Clamping table with T-slot size 210 x 210 mm allows the use of various fixtures and thus simplifies clamping and shape of complex samples.
Tech­n­ical data
Cut­t­ing discs
max. diameter 250 x 32 x h mm, variable according the type of cut materials
Cool­ing
recirculation forced pump - power 75 W