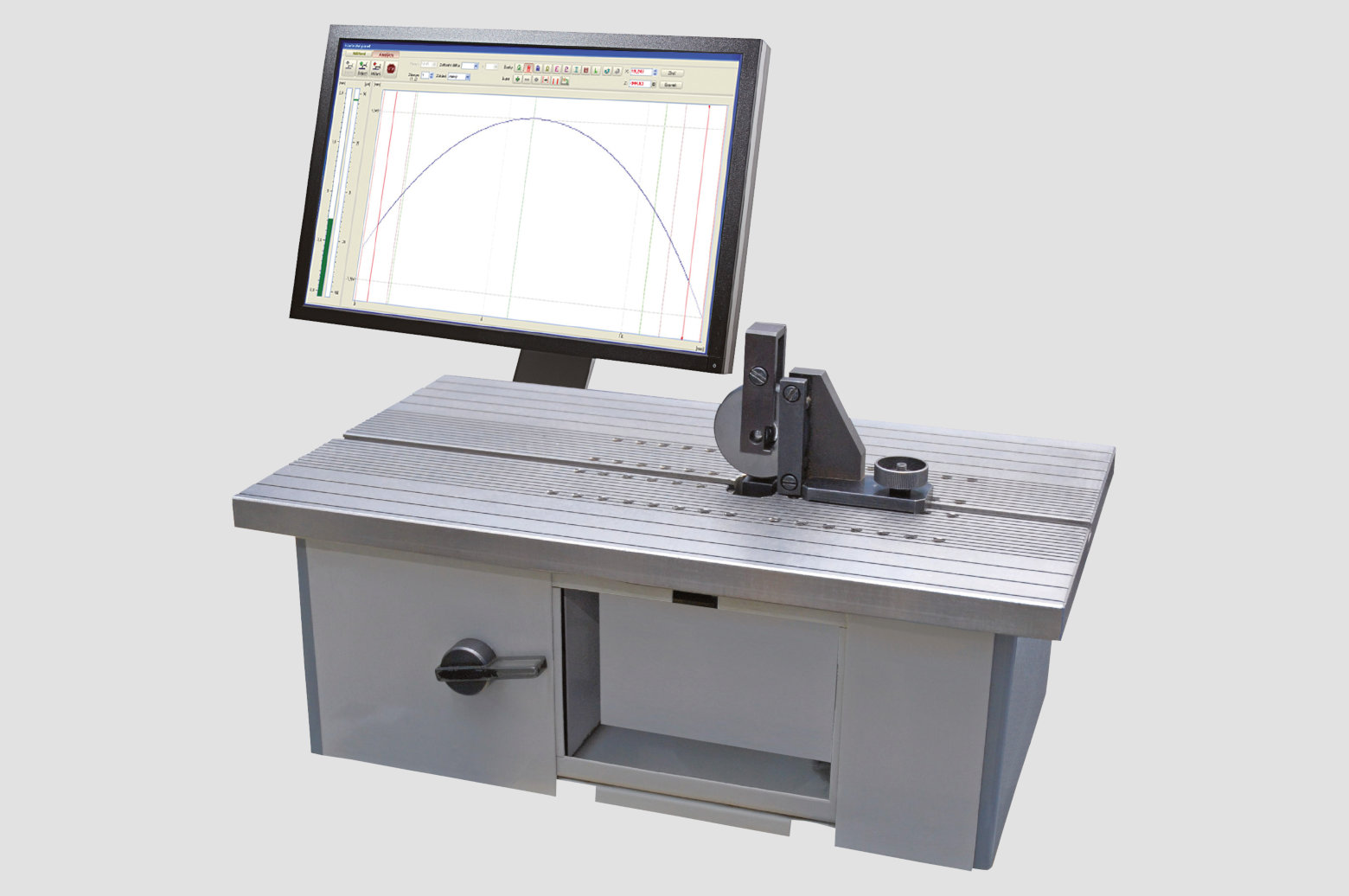 MPTR 20PC/AQ
Device to measure radius and deviations of shape and distance from the face of ball bearings.
The measuring device MPTR 20PC/AQ is designed to measure the radius absolute value, shape deviations and the distance from the face in one plane of the rings of ball radial, axial and radial-axial, single-row and double-row bearings.
The device construction is designed for work in the manufacturing measuring laboratories (centres).
Tech­n­ical data
Meas­ur­ing parameters
scope of the measuring radiuses: 1.5 mm - 20 mm
precision of the radiuses measuring: ±1 µm from ideal radius
distinguishing ability to measure the deviation: 0.1 µm
scope of measuring the shape deviations: ±50 µm
scope of measuring the distance from face: 0 - 999 µm
Dimen­sions of the parts
min. diameter: 5 mm
max. diameter: 270 mm
Work­ing times
time to measure and calculate the value: 15 seconds
time to set the measuring part: up to 1 min.
time to set to another type or dimension: up to 3 min.
Res­ults dis­play­ing method
radius value (mm)
shape deviation (J.im), its slope (rad.) and distance from the face (mm) in form of numbers together with a graph of shape dimensions changes and description on the display or printer
Work­ing parameters
device's attestation temperature: +20°C ±3°C
working temperature: +10°C - +30°C
eelative humidity: 40% - 80%
air pressure: 86,000 Н/m2 - 106,000 H/m2
Power supply
voltage: 230 V ±10%
voltage frequency: 50 Hz
voltage form: alternating, sinusoidal with a distortion of less than 50%
input: 110 VA
fuse: F 8,000 mA
Dimen­sions, weight
electronical part: 340 x 280 x 380 mm, 13 kg
display unit: 340 x 280 x 380 mm, 13 kg
mechanical part: 460 x 170 x 280 mm, 33 kg